When it has to be MADE IN THE USA!
We are here to serve you!
************************
To receive a FREE
Emergency Record Guide call 1-888-782-2753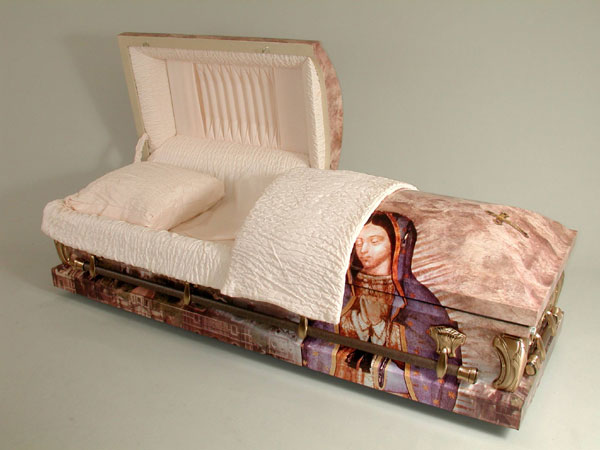 **************
Looking for a World Wide Obituary for your loved one?
No matter when they passed, you can easily use
custom made Online Obituary intended for anyone
to leave a memory, and invite others, like your friends,
spouse, relatives, co-workers and children.
It is Easy to Use, and will NEVER cost you a dime.
NO CREDIT CARD is required to enter your information.
This site is intended as a Public Service.

***************************************

AMERICAN MADE brand metal caskets, cremation urns and cemetery headstones
with higher quality choices than your local Funeral Home.
Casket Gallery Showrooms is committed to the principles of God's Word
in all of our business dealings. Make your
FINAL PLANS
here!
*********************************************
SPECIAL OFFER FOR ENTREPRENEURS AND INDEPENDENT BUSINESS OWNERS
"How to take advantage of offering Independent Funeral Merchandise - Caskets, Urns & Headstones
at prices that are $100's to $1000's less than local Funeral Homes."
Ask for our Special Report - FREE - worth $97!
Send your contact information using this link:
www.CasketXpress.com/contact.phtml
*********************************************************************************
Recent Testimonials
CasketGallery.com - Thank you so much for helping us through our casket buying process. I will be honest,
I was scared to death! - that something was going to go wrong and the casket wouldn't get here,
or something bad would happen to it.  My sister even called the delivery company this morning
to remind them we needed time to get to the funeral home in order to receive the shipment. The
freight company told her no problem and they would call 30m to one hour ahead of time. Needless
to say, they didn't do this. The funeral had told us they didn't want to sign for it in case of any
damages, but I guess since my brother in law had already passed, they didn't have a problem with it!
Once I saw the casket had been delivered, I sent my sister a text asking her how it looked (couldn't
call since I just went back to work . ...Govt employee). She realized it had been delivered and went to
the funeral home. Later they sent me a text saying it arrived and everything was good. Immediately, my
previous stress and anxiety about this purchase disappeared! 
Your help throughout this entire process has been great!You told me what would happen

and you followed through on everything. I'm sure after the funeral, this casket will have people in awe

(Art Casket) and them asking where we got it from. We will be recommending your company

for anyone who has to plan for a funeral. Again, thanks for doing a great job and helping us out

through this process!!! You ARE the man!!!

! L McPherson, TX
"This may sound strange to some people, but I believe the casket looks beautiful and 1st class!
You kept your word and did everything we asked. The casket arrived on time, in fact early,
and in great condition. Even the funeral director was impressed. Thank you!   M Thompson, ID
Just wanted  to say thanks to you for getting the casket to South Carolina last Thursday.
It was beautiful and exceeded my expectations. I know that I was a bit of a pain with
all of the phone calls and added stress, and I appreciate your professionalism and patience.
I would definitely recommend your company to anyone else who is wanting a high quality casket
and top tier customer service! Thank you again.   M. Martin
I promise to refer anyone in need of your services to you and your site!. Thank you
so very much for all you did for my brother & I.  Sincerely, A Valencia
"I just saw the casket, and it's absolutely gorgeous as you promised!
Thank you!  S. Short
+++++++++++++++++++++++++++++++++++++++++++++++++++++++++++++++++++++++++++
"In the realm of ideas everything depends on enthusiasm...
in the real world all rests on perseverance."
-- Johann Wolfgang von Goethe, Author
&&&&&&&&&&&&&&&&&&&&&&&&&&&&&&&&&&&&&&&&&&&& 
"If I have seen farther than others, it is because
I was standing on the shoulder of giants."
-- Isaac Newton, scientist
 ++++++++++++++++++++++++++++++++++++++++++++++++++++++++++++++++
USEFULL INFORMATION TO HELP EVERYONE!
Do you have questions about Caskets? Here is a great article with
Is the funeral home you are using giving you trouble about choosing a casket online?
If so, read this and apply the instructions :
COMING SOON - What you should NEVER buy from any FUNERAL HOME!
---